I've covered the base shell of Cari's box and placed the two books in it to check how everything looks.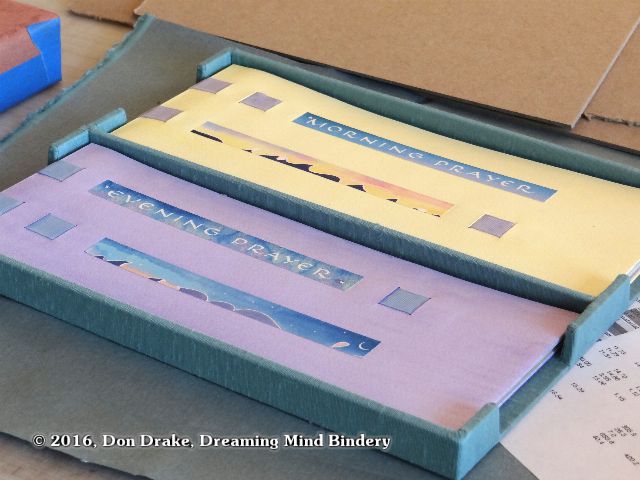 Because of the nature of the book structures and materials, The books sag a little bit in their middles. Normally this is not very noticeable and it presents no problem at all for the function of the books. However, when putting the books into a box for final presentation, we have the box walls right at the edges of the books and this brings the feature to our attention. I'm afraid it makes the books feel slightly anemic.
I fiddled with some shims to see if the books would drape properly if I put something under their centers to make their top surfaces flatter. It looked like the strategy would work, so I made a pair of arched panels to put in the bottom of the box.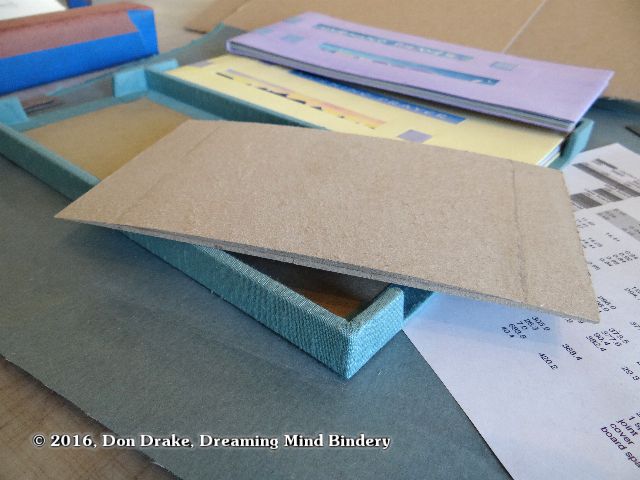 And with those panels in place and the books fit back in the box, the top surfaces are much flatter and the books feel stronger in their container!