In the second book of the One Poem Series Kate Jordahl takes the role of both poet and photographer. As a result we gain the purest view into one of the important themes in her work. She confronts our mortality in the face of the infinite and choose to accept the moment as a fully sufficient representative of the eternal. This is Crystal Day.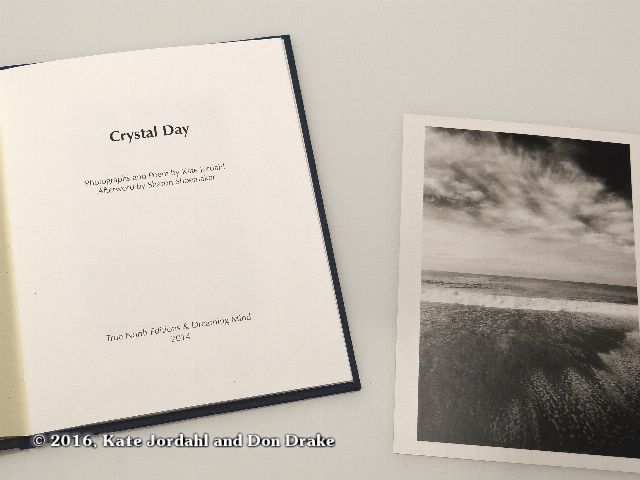 On April 22, 2014 Mark Feeney of the Boston Globe wrote:
The images in "Crystal Day" display an arresting delicacy. A distant SUV becomes a smudge of magic, thanks to the halations of its headlights. A procession of newly leafed-out trees ascend a hill in such a way as to recall a life-affirming, arboreal version of the human participants in the Dance of Death at the end of Bergman's "The Seventh Seal." The first rays of sunrise are visible behind another row of trees. Or are they the final rays of sunset? The difference is immaterial, since what Jordahl seeks is the eternal.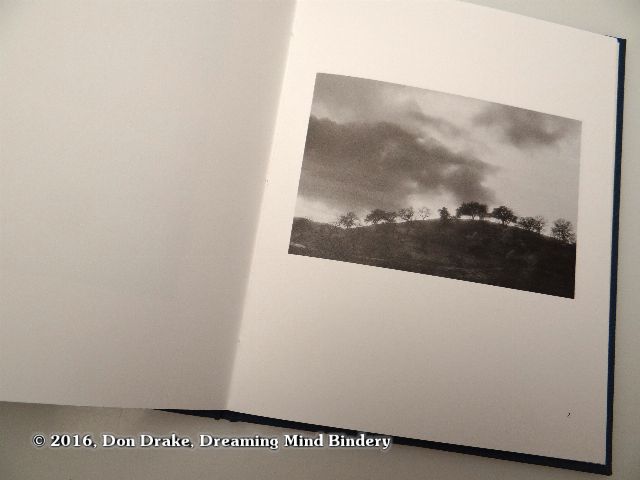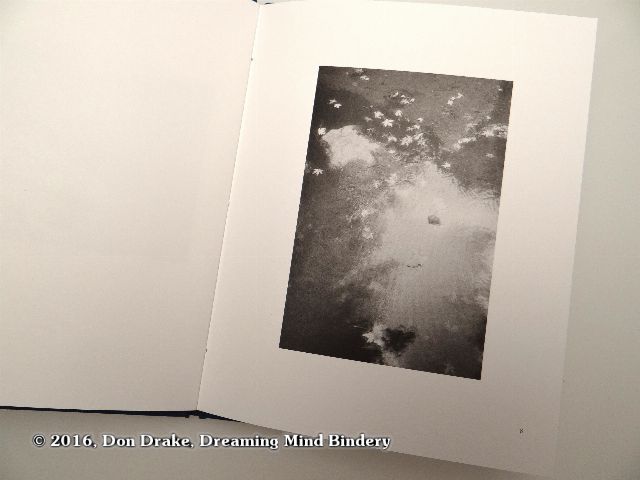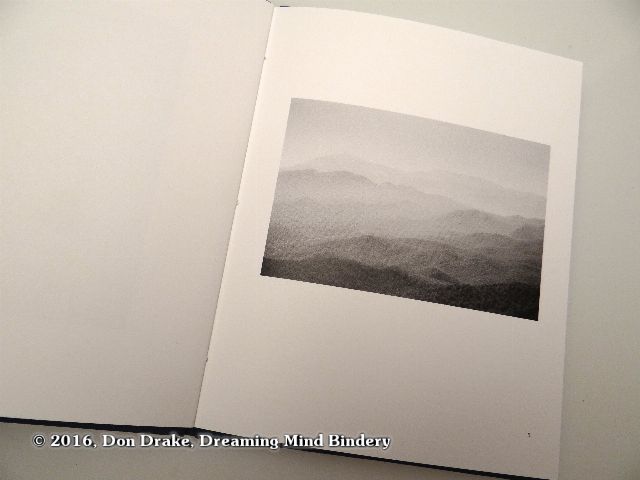 < Book 1: Elementary Geography | Book 3: Wild Geese >
Purchase
There are three options for purchasing the limited edition One Poem Books.
Subscriptions
Details about One Poem Book Subscriptions are available here
Single Books
You may purchase any single book. Single hard bound copies are $125 each. Single paper bound copies are $35 each.
Hard Bound Edition, Single Book $125 (USD)
Signed and numbered.
Includes one silver gelatin print from the book.

Paper Bound Edition, Single Book $35 (USD)
Signed

Unbound Sheets
Book binders or book artists may purchase unbound page sets of any single book for $15 or may buy the full 6 book set for $60. Shipping is included inside the continental USA. California sales tax may apply.
Each book is a single gathering of folios that will fold down to a page size of 5" x 6.25". The pages are already trimmed at the head and tail but the fore edge remains to be trimmed. Contact Don for more details.
Unbound sheets, Single Book $15 (USD)

Unbound Sheets, All Six Books $60 (USD)