An act of petty theft on a trolley in Norway acts as the seed for the first book of the One Poem Series, Elementary Geography; a book that considers the uncertain and unmarked paths of life. An appropriate theme as Kate Jordahl and Don Drake launch their new 6 book series that will span 3 years.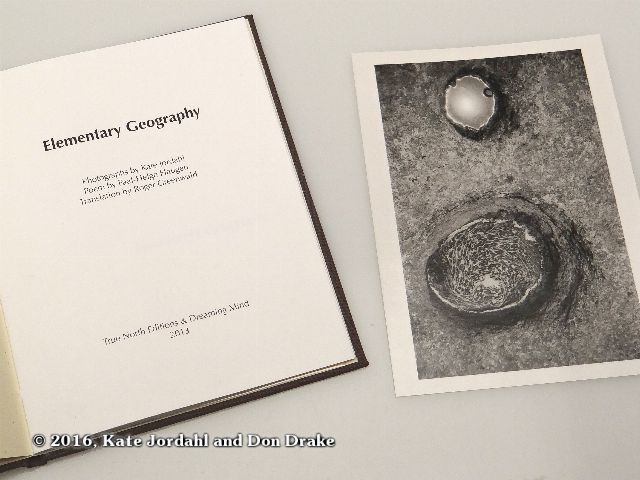 In the afterword to this volume, Kate recounts the anecdote of the trolley; the story of how Mr. Haugen's poem came into her life to spawn the first dialog in the series.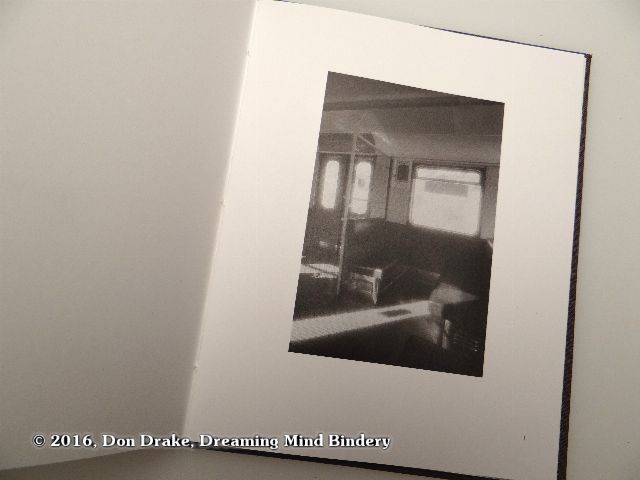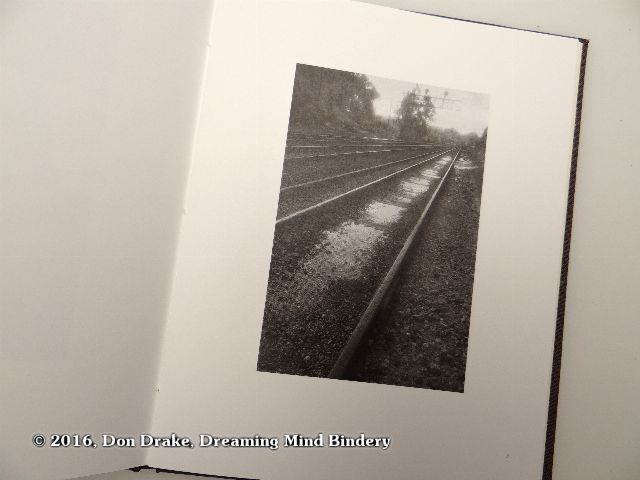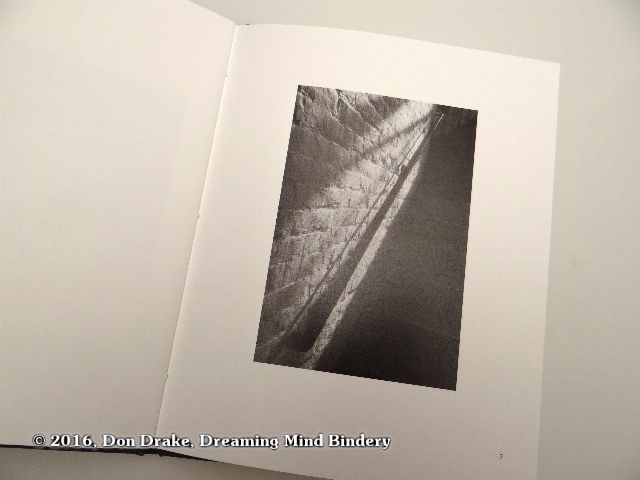 < The One Poem Series | Book 2: Crystal Day >
Purchase
There are three options for purchasing the limited edition One Poem Books.
Subscriptions
Details about One Poem Book Subscriptions are available here
Single Books
You may purchase any single book. Single hard bound copies are $125 each. Single paper bound copies are $35 each.
Hard Bound Edition, Single Book $125 (USD)
Signed and numbered.
Includes one silver gelatin print from the book.

Paper Bound Edition, Single Book $35 (USD)
Signed

Unbound Sheets
Book binders or book artists may purchase unbound page sets of any single book for $15 or may buy the full 6 book set for $60. Shipping is included inside the continental USA. California sales tax may apply.
Each book is a single gathering of folios that will fold down to a page size of 5" x 6.25". The pages are already trimmed at the head and tail but the fore edge remains to be trimmed. Contact Don for more details.
Unbound sheets, Single Book $15 (USD)

Unbound Sheets, All Six Books $60 (USD)