Amending Self was created on the theme "New Year's Resolution" for a Bay Area Book Artists book exchange. The idea of self is implied in an annual resolution. It is widely assumed that, though difficult, patient striving for self improvement and correction are the core of a responsible life. It may also be true that the idea of self is an illusion that traps us in an endless cycle of struggle, imagined triumph and unnecessary suffering.
Amending Self is a book in the form of a clamshell box containing one page; a mobius strip. Covered in Japanese silk with inlaid goatskin. Amending Self is bound as an edition of 25.
Also visit the Amending Self video overview.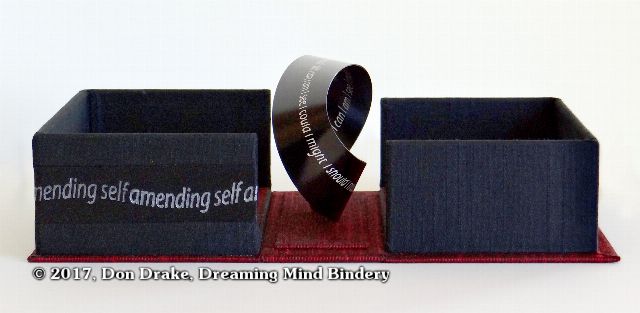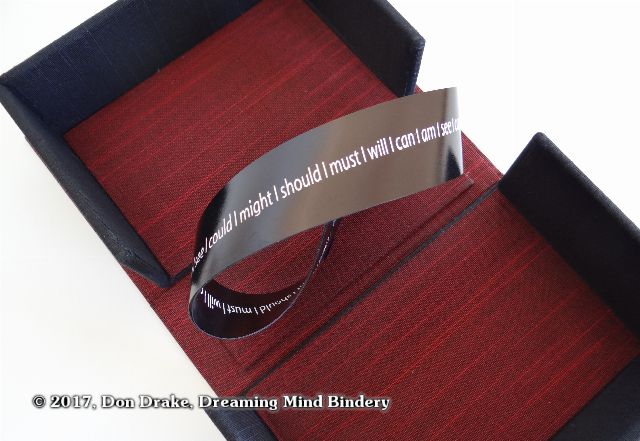 Purchase
Copies of Amending Self are available for $380 (USD).
Limited Edition of 25