Based on the title of Kate Jordahl's and Don Drake's fifth One Poem Series book, you might assume that it will build directly on the dialog from their third book, Wild Geese. But the losses the artists had shared that drove their discussions at the beginning of the series have been muted by time and effort. That unmarked road of the project is now largely known.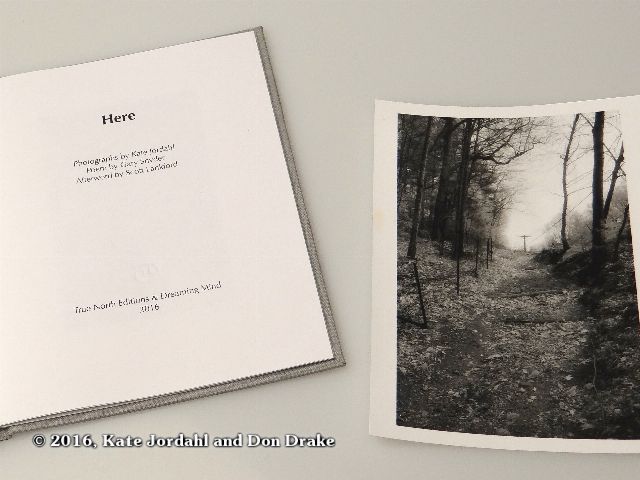 The poem selected this time, Gary Snyder's Here, is familiar in its imagery, placing us—as did the prior poems in the series—in ephemeral moments in the natural world. Then the poet looks beyond these experiences and poses a question which echoes back into the past and out to our futures.
This question overlays Kate's images and creates a new tension between place and the larger narrative that surrounds the captured moment.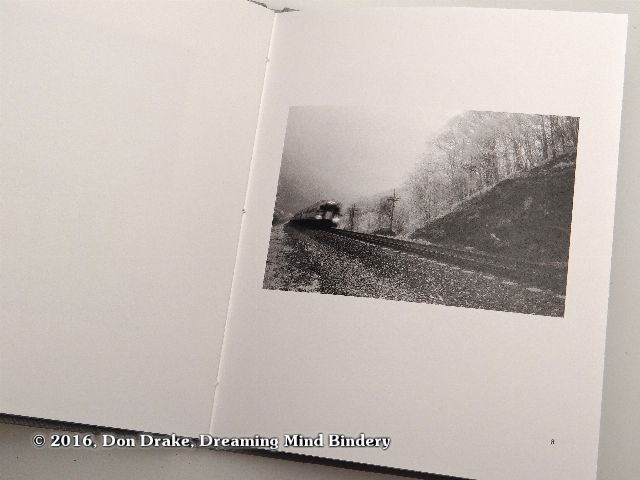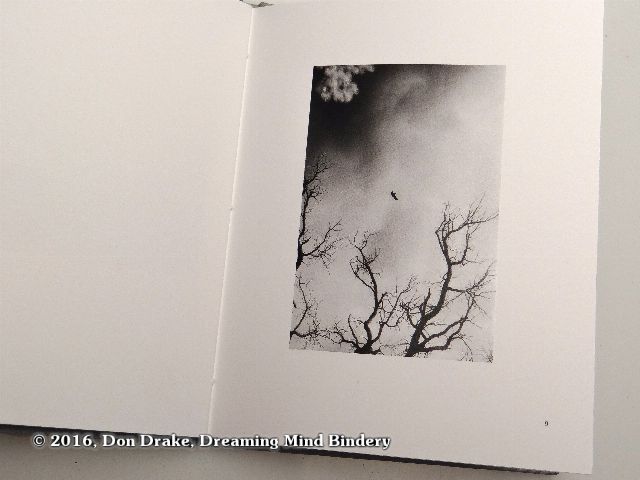 The poem's question is closely related to others that now preoccupy the two collaborators as they move closer to the completion of their project; What have we made, what have we learned, where do we go from here?
< Book 4: Forecast | Book 6: End >
Purchase
There are three options for purchasing the limited edition One Poem Books.
Subscriptions
Details about One Poem Book Subscriptions are available here
Single Books
You may purchase any single book. Single hard bound copies are $125 each. Single paper bound copies are $35 each.
Hard Bound Edition, Single Book $125 (USD)
Signed and numbered.
Includes one silver gelatin print from the book.

Paper Bound Edition, Single Book $35 (USD)
Signed

Unbound Sheets
Book binders or book artists may purchase unbound page sets of any single book for $15 or may buy the full 6 book set for $60. Shipping is included inside the continental USA. California sales tax may apply.
Each book is a single gathering of folios that will fold down to a page size of 5" x 6.25". The pages are already trimmed at the head and tail but the fore edge remains to be trimmed. Contact Don for more details.
Unbound sheets, Single Book $15 (USD)

Unbound Sheets, All Six Books $60 (USD)