Shot From A Circus Cannon
This project was unusual for me. The idea came more or less fully formed. I made a quick sketch on the white board getting down the basics; that was pretty much the whole story. There were very few changes after that.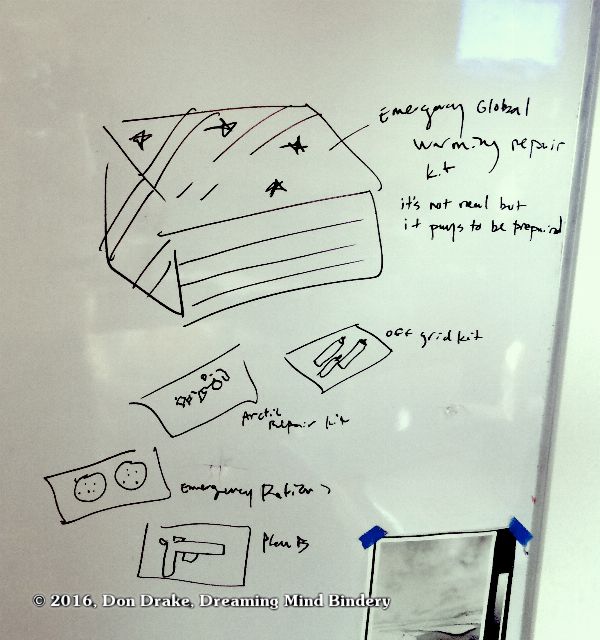 It's what I think of as a punch-line book. I think it was my exposure to the old Twilight Zone series that made this one of my 'on tap' variants for content. The narratives are straight forward leading directly to the final twist/conclusion.
I'm pretty sure it was Rod Serling who said "Give me a child when he's seven and he'll love short fiction for life".
The Box And Panels
Double walled boxes are so satisfying to assemble, I rarely consider any other structure. This time they also create the chunky feel I want. I planned the edges of the panel/pages to serve as the red and white stripes so they needed to hit the right thickness to read 'flag'. The box edges serve as additional stripes.
And again, things just fell together. I had exactly the material colors I needed for the red, white and blue scheme.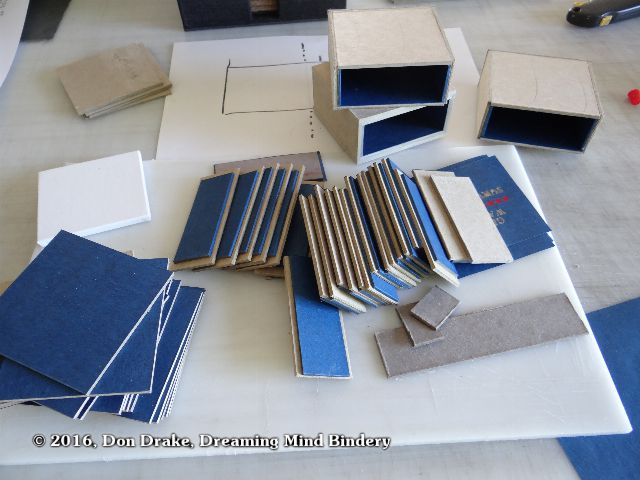 Enriching The Content
This is where things slowed down a little. I had to think a bit to dial in my ideas and I had to hunt around to get imagery for the 4 pages. Shooting the pieces of content I couldn't find ready made was not much of a problem. Though I still have those Slim Jims kicking around somewhere.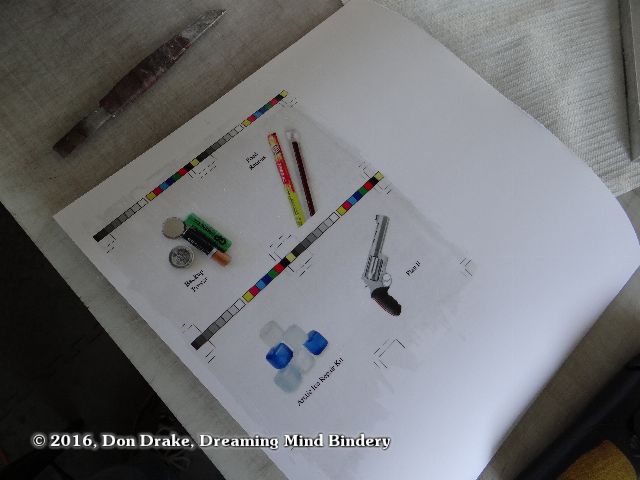 I was a little unhappy with the conceptual density when I was done. Punchline books, while fun, tend to lack the depth that can make repeated viewings enjoyable. Still, I wanted to retain the simplicity of the book structure and package.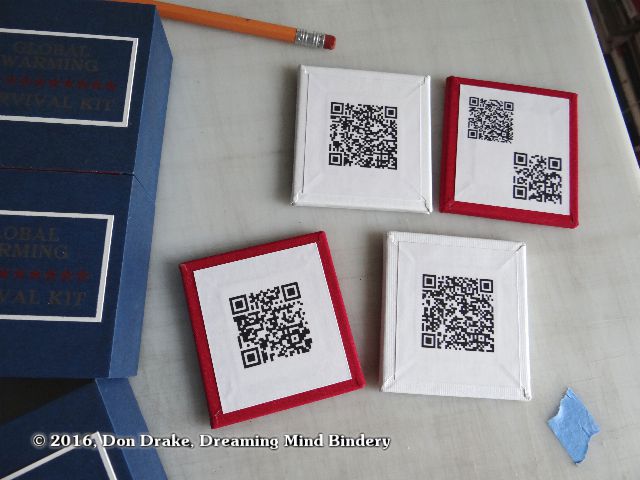 I decided to find additional content on the web and link it with QR codes using the backs of the panels. And that's when the content really went 'twilight zone'.
This presented a potential problem though. I don't control those external sites. What if they change or go away completely? I considered making a supplementary book to contain this content. And I considered doing something on my own site to anchor the content. And what if the QR standards change and there are no readers?
In the end I thought the assumption of permanence—while making no effort to insure it or protect function—was a perfectly amplification of the idea I'm presenting. No additional treatment needed!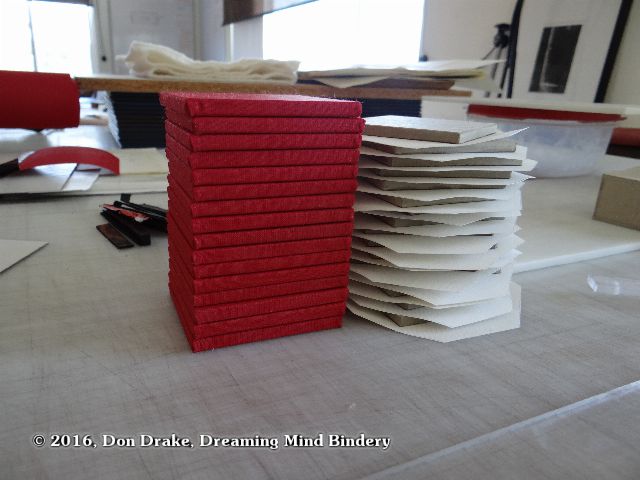 Exterior Ornaments
The stripes were built into the structure and pages. That left the title and stars. I had always seen foil stamping playing a role here. But I wasn't sure what I wanted.
I talked to my friends Linda Stinchfield and Kim Hamilton to see if they had any stars in the collection of lead type and figures.
What a score! And while sitting mesmerized by this incredible stash, I was seduced by the linear rhythm and abandoned the 'unfurling flag' concept of my original sketch.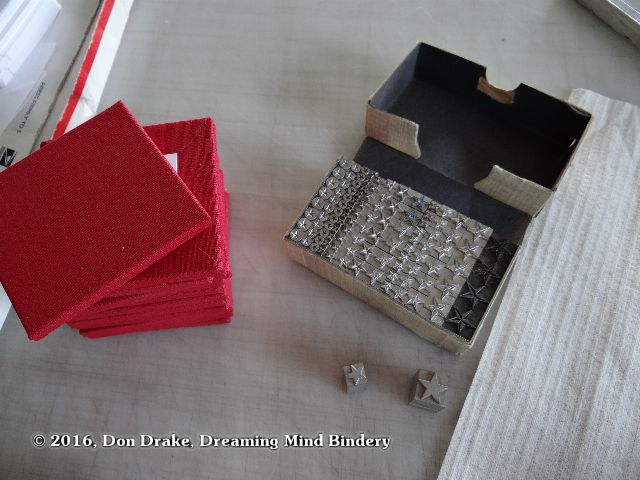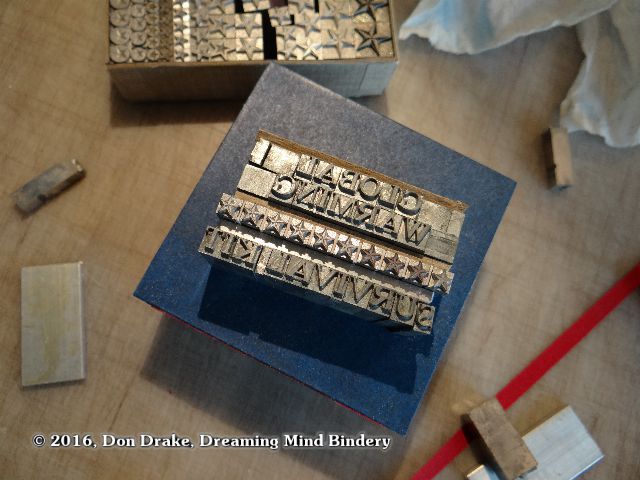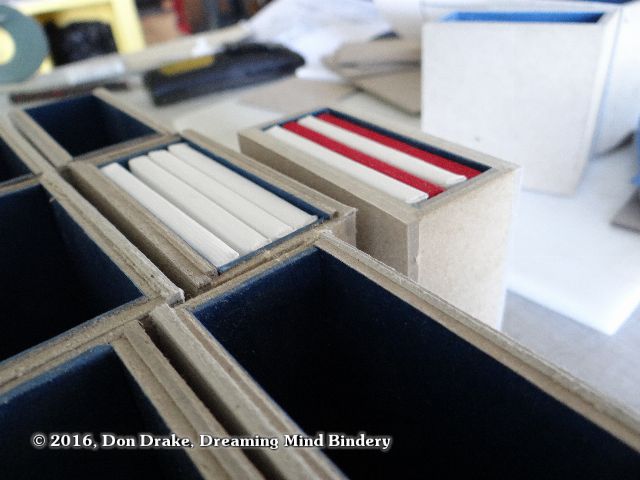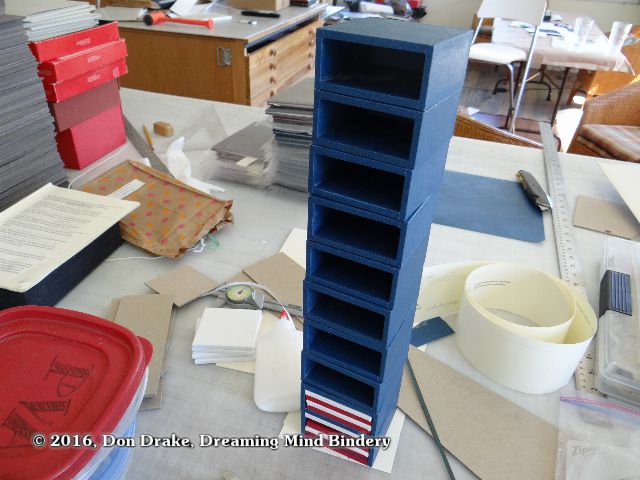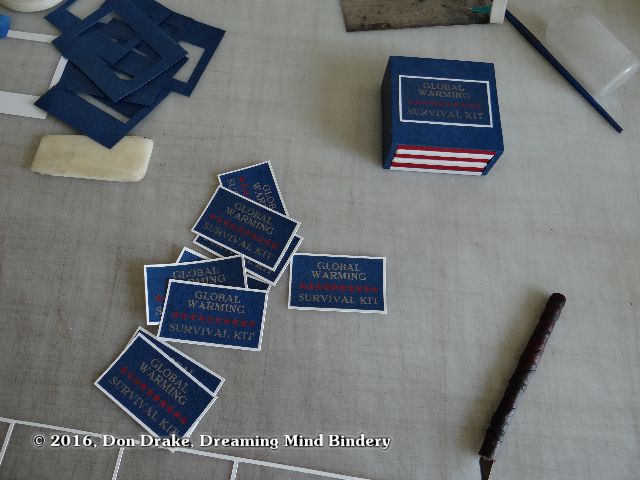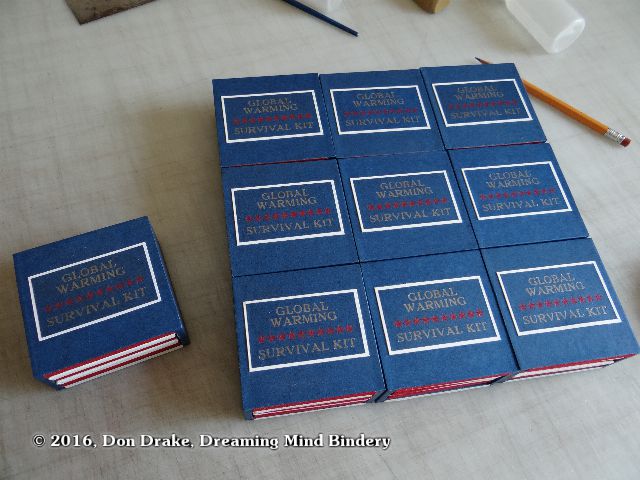 Purchase
Hand bound copies of The Global Warming Survival Kit are available for $325 (USD). This is a limited edition of 15. View the gallery here