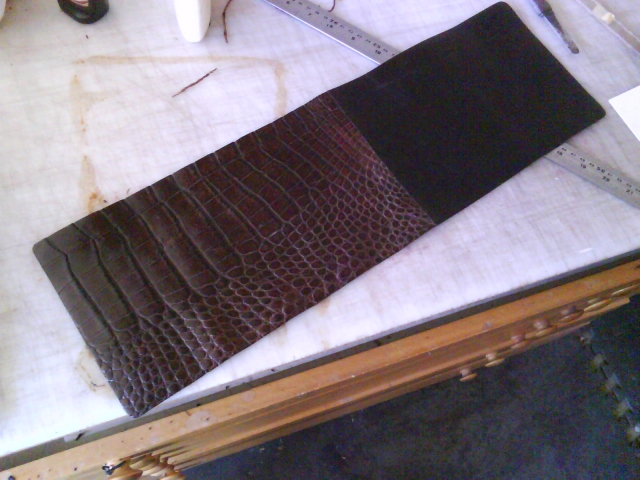 The ledger is shaping up. Ready for top stitching. .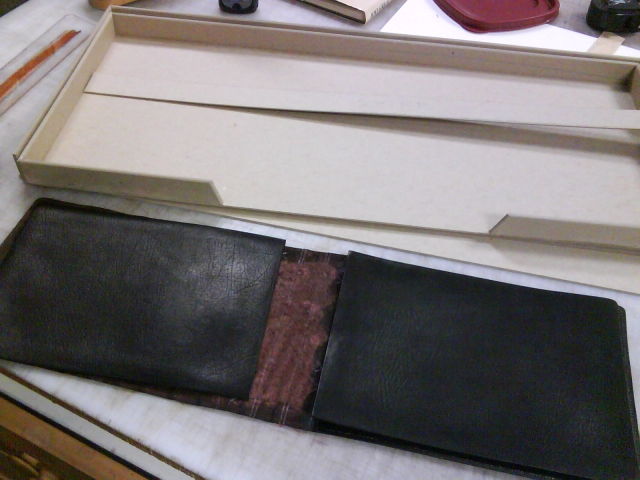 On the bench today are this clamshell box for a photographer and alligator/goat skink ledger.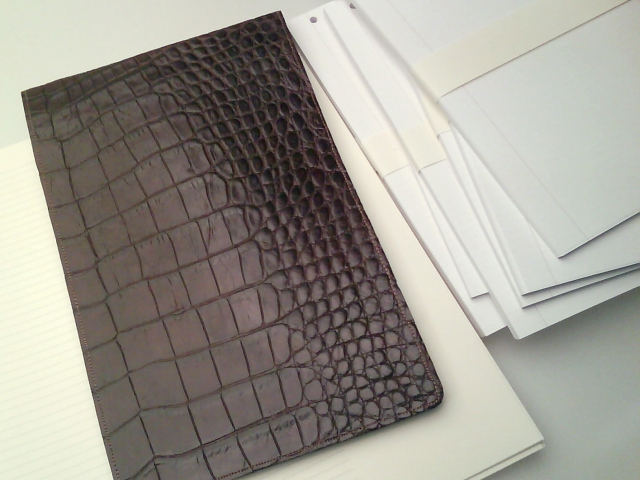 The 6x10" ledger is ready to ship.
It was important to this customer that the front cover their ledger be able fold all the way back.