I feel like time is running out for my holiday orders. Another late night last night so I had all this leather cut and ready for paring when I cam in this morning.
This journal has extra long squares at the fore edge to accommodate the requested pen loops. The leather is pared and ready to paste down.
Three of the current journals need closing belts. Here they are, drying after being covered in dark green goat.
I've cut recessed areas for the pen loops to install inside this back journal cover. The request was for two pen loops which will hold both ends of the pen. I've also punched the slot to install the closing belt.
Well, four of the simpler project have their leather pasted now and are drying. All of them need names or initials stamped on the covers. They'll be ready to ship next week though, so they'll all be in time for gift giving as planned.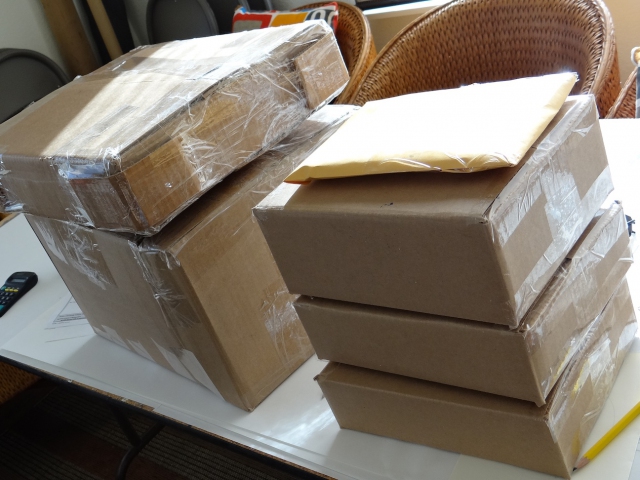 I did the final work and packaged up a lot of the holiday work. It was stressful having so many jobs on my list with such close deadlines. This will pare the list down a bit.