I've never laid leather onto a heavily sculpted shape like this before. I have a plan. Let's hope it works! But first, I'm keeping my fingers crossed for an email from my customer. I'd like to add some magic-y symbols to the design but I don't want to use anything that's completely arbitrary. So I've asked what their astrological signs are.
Carving the shapes out of binder's board takes some time. Especially given the 4 layers of board I'm using for this cover. But I really want a deep sculptured character. This aspect is inspired by the heavy, sculptured covers of the common 19th Century family bibles that everyone seems to have inherited.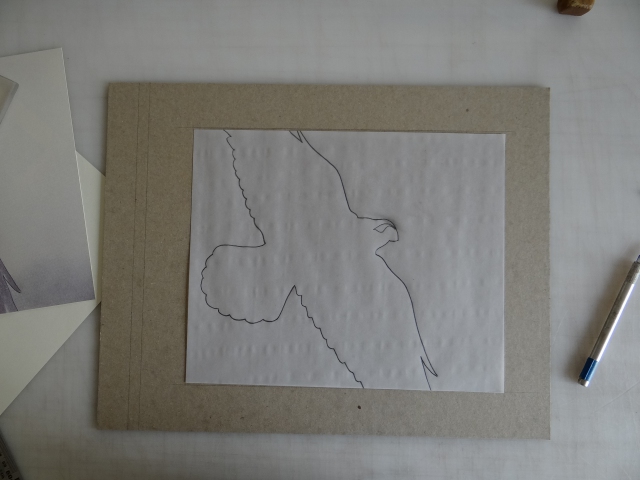 It's taken a while for the ideas to percolate for this requested grimoire/tome and I'm going to diverge a bit from the expected historical look. But the request for a raven as a possible ornamental element nudged me out of the 'historical' rut. Christmas is rushing up on me and this is a gift, so ready or not I started in earnest today.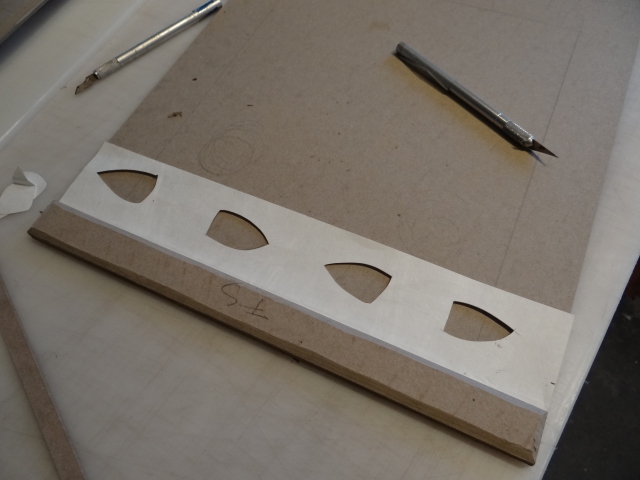 Tyvek hinges are strong and really resist tearing. But tyvek is slippery when it's being glued. So I cut these holes in the material. When the top board gets glued down the tyvek will get locked in place making the procedure a little easier.
I did a little preliminary dying on this leather to enhance the sense of age. The leather went down really nicely. I was a bit concerned about the depth of the sculpting required. I was fortunate to have a nice thin goat skin on hand so I didn't have to do a lot of paring.