In Kate Jordahl's and Don Drake's sixth and final One Poem Series book, End, Don directly enters the dialog with the book's eponymous Poem.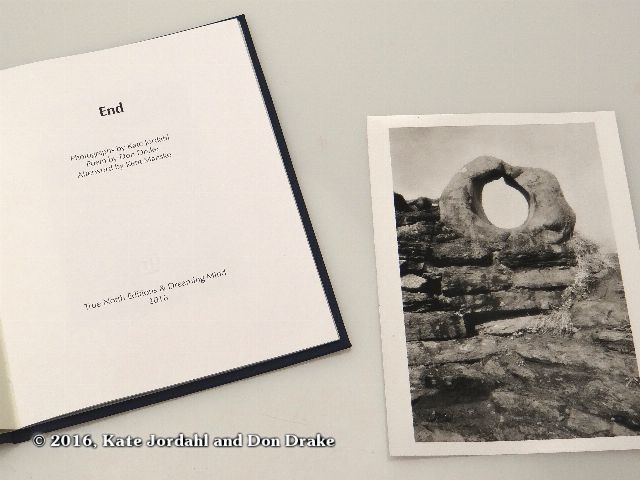 Don's poem draws imagery from the natural world as did the other 5 in the series. But not nature as we normally experience it; this is nature as revealed by science, and on a cosmic scale. And it returns to the theme of mortality.
But the poem and the book are not simple about endings. 'End' is but another marker on the crooked road. This is a book about our choice of beliefs and how we might discover our personal answer to the question of book 5.
Kate's images in this dialog evoke the feeling of ancient monuments and artifacts; a sense of history and lost civilizations. And for the two collaborators, the One Poem series has become an artifact of the past as they consider the possibilities for their next project and another unmarked path.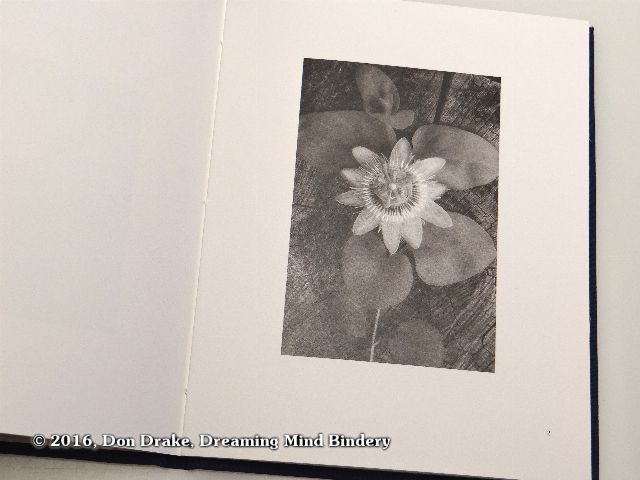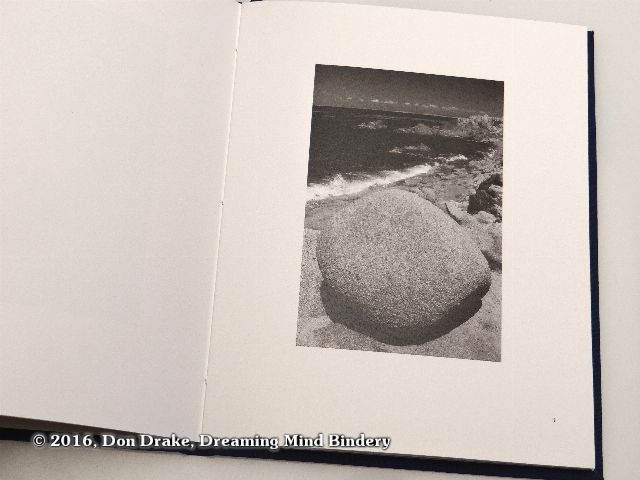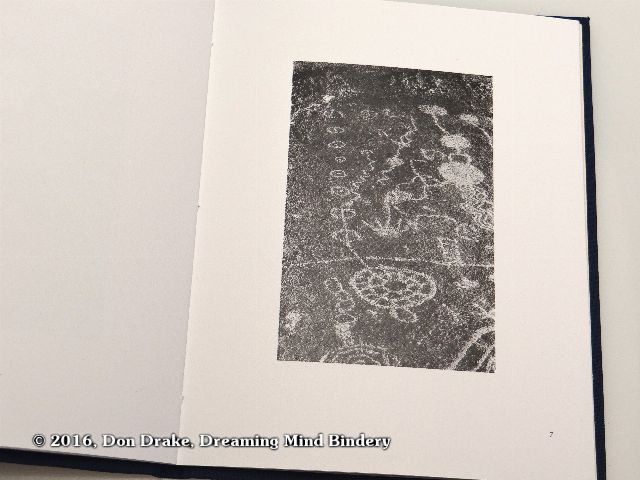 < Book 5: Here | The One Poem Series >
Purchase
There are three options for purchasing the limited edition One Poem Books.
Subscriptions
Details about One Poem Book Subscriptions are available here
Single Books
You may purchase any single book. Single hard bound copies are $125 each. Single paper bound copies are $35 each.
Hard Bound Edition, Single Book $125 (USD)
Signed and numbered.
Includes one silver gelatin print from the book.

Paper Bound Edition, Single Book $35 (USD)
Signed

Unbound Sheets
Book binders or book artists may purchase unbound page sets of any single book for $15 or may buy the full 6 book set for $60. Shipping is included inside the continental USA. California sales tax may apply.
Each book is a single gathering of folios that will fold down to a page size of 5" x 6.25". The pages are already trimmed at the head and tail but the fore edge remains to be trimmed. Contact Don for more details.
Unbound sheets, Single Book $15 (USD)

Unbound Sheets, All Six Books $60 (USD)