Here and End are the final two books of Kate Jordahl's and Don Drake's One Poem Series.
The files have gone to the printer so we should have a press date soon.
These are the reference prints for proofing.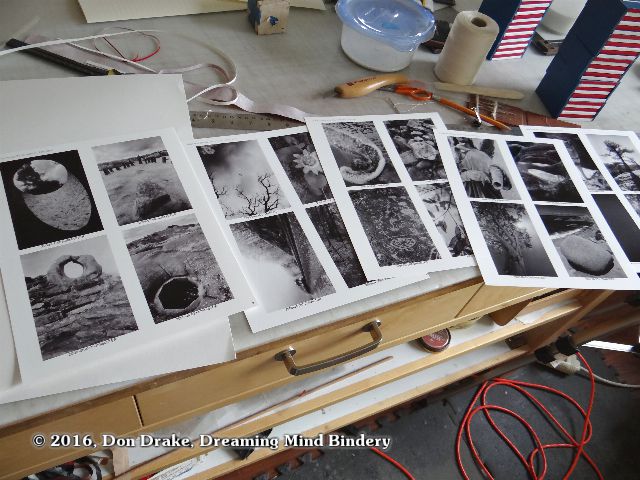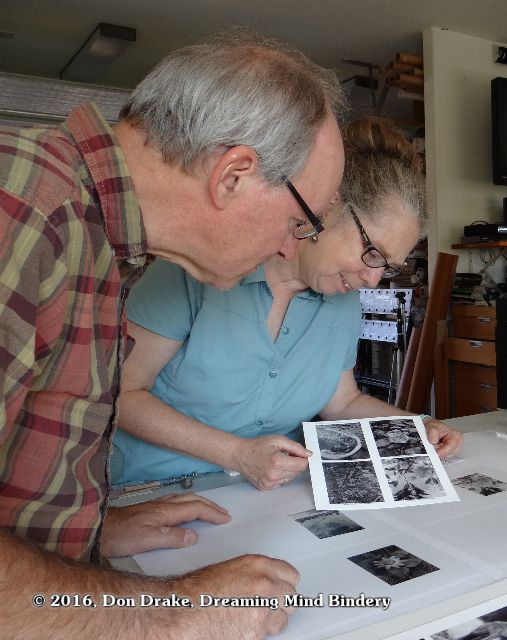 The proofs came in and Kate came over so we could look them over. Is it actually possible to get proofs with no typos? Couldn't prove it by me. And there is a little correction to do on the images. So we'll have one more round after this.
The paper is supposed to arrive from the mill next week. We expect to be on press before Labor Day.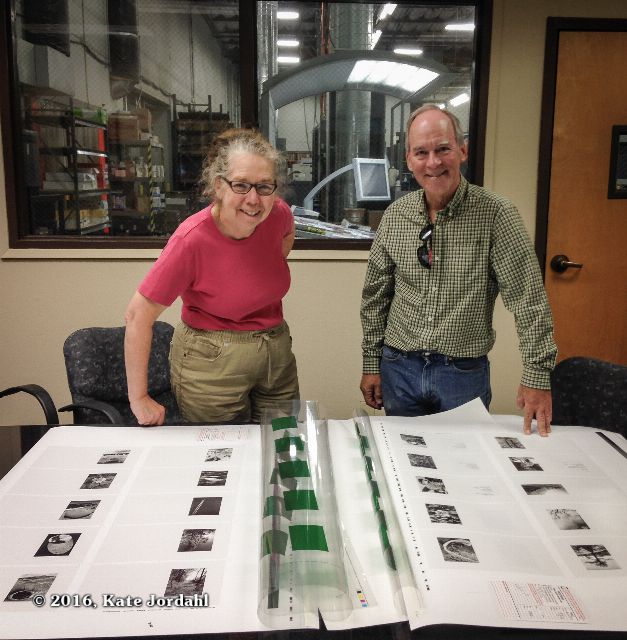 After more discussion of our proof and comparison to the reference prints Kate made, we decided we needed a global curve adjustment on the images. So we asked for a second proof.
Here it is, and everything looks great!
Kate has to do a little traveling, so we set the press date for September 12, 2016.
Through the window behind us is the proofing station for the big Heidelberg that will be running our job. Can't wait.
September 13, 2016 was our press check at Amp Printing in Pleasanton California for the new books. Quentin Eckman took good care of our project on the press. Greg Lingenfelder kept the skids greased for us (and provided pastries!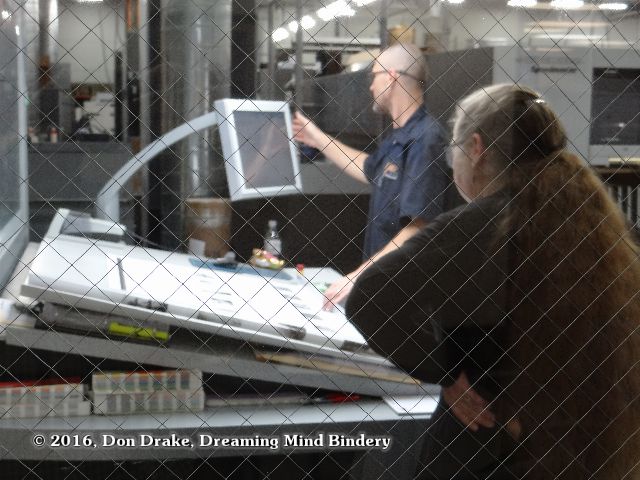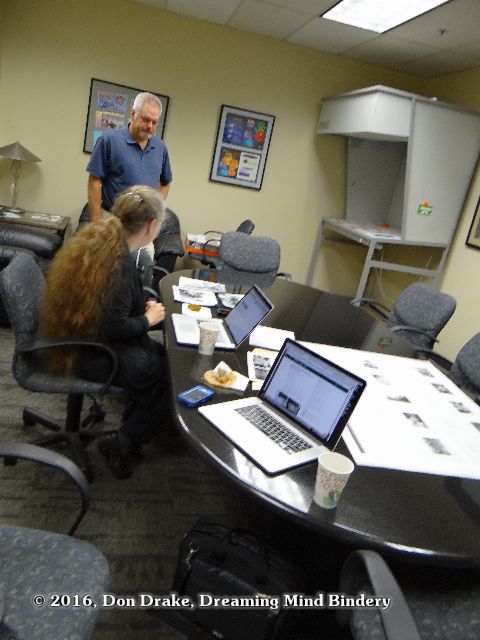 We got off to an inauspicious start with something preventing one of the black plates from printing.
But this gave Kate and me a chance to appreciate the massive press.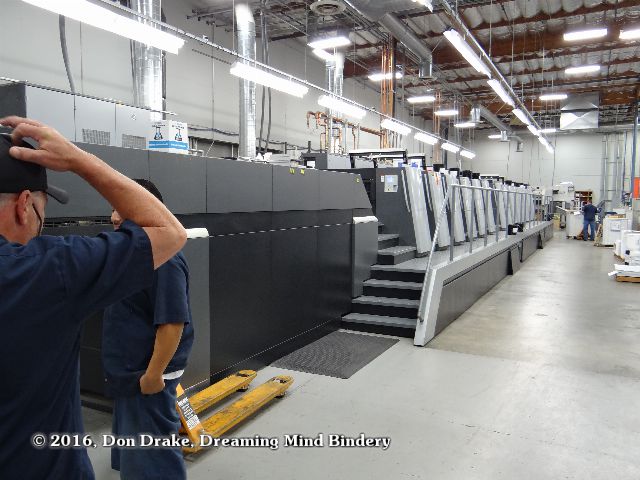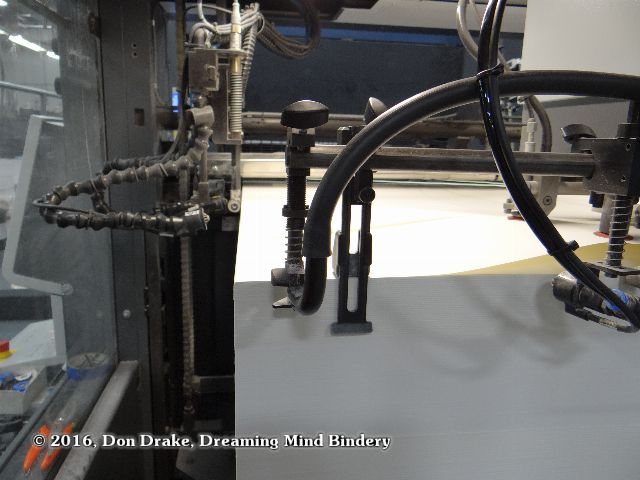 Quentin got things sorted out quickly and sheets started rolling off.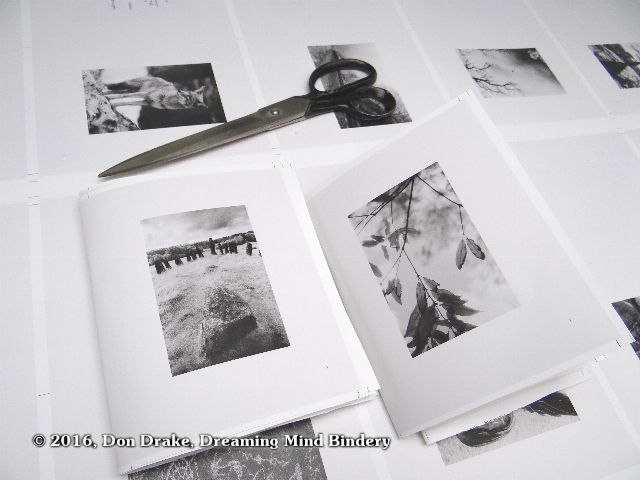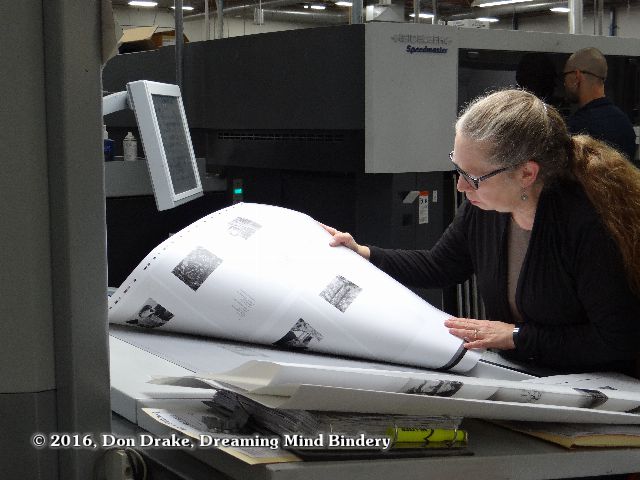 Naturally we caught one more problem with the files. While I coordinated the second proof I missed the fact that we had made a correction on one of the images to remove a bit of the frame edge. That required a new plate.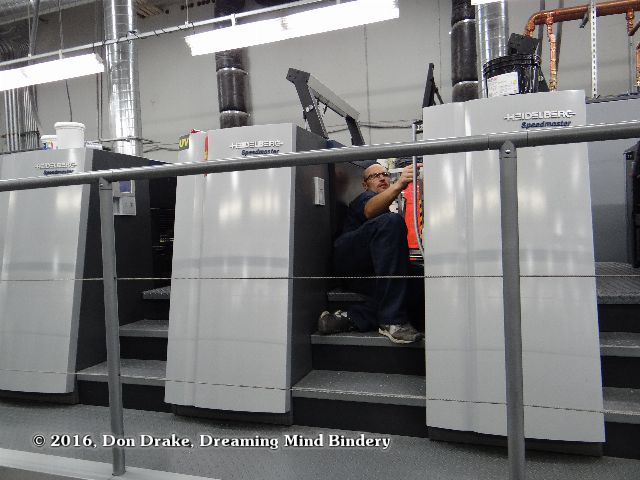 With the new plate in place we fiddled back and forth a bit getting things just right.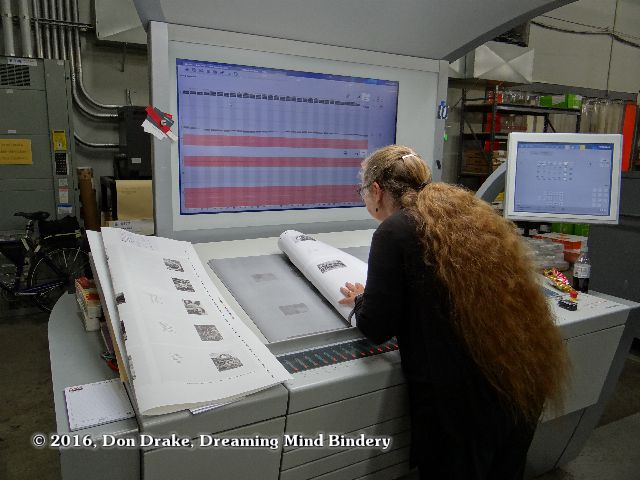 We signed off and headed for home. Quentin told us the Heildelberg has sensors that check the ink density across the page every four sheets and it automatically adjusts to maintain the settings that we determined.
Later today they'll print our title pages on another press. And tomorrow they'll cut the job. Friday we can start binding.